---
Dr. Gregory Dabb uses a "whole person approach" when taking care of his patients. By combining the very best hands-on-technique, state of the art physiotherapy procedures, and providing the newest and best natural vitamins and mineral supplements on the market today, Dr. Dabb is able to help you to accelerate and/or maintain your journey to good health.
Dr. Dabb helps people reach their full potential in his clinic in Los Altos, California. As a Chiropractor with experience, he is committed to promoting the health and well being of his patients.
Dr. Dabb enjoys many outdoor activities and even hosts hikes for his patients. He is an avid fisherman and backpacker. Ask him about playing basketball at the local junior high school. Yoga and meditation are a part of his daily routine. Dr. Dabb encourages his patients to participate in the things they love and believes it is his job to help their bodies support the life that they wish to live.
Education:
Doctor of Chiropractic with Honors, Life Chiropractic College West, Hayward, 2000
Webster technique
International Chiropractic Pediatric Association member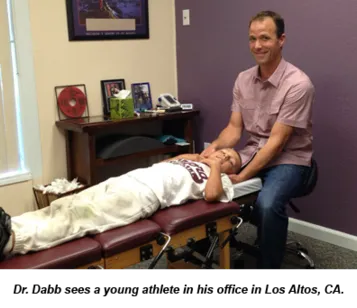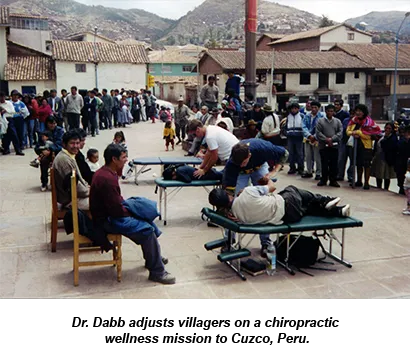 ---
Dr. Sarah Fermor graduated from Palmer College of Chiropractic West in 2020 and is certified in animal chiropractic by the American Veterinary Chiropractic Association. She focuses on wellness for all age groups and members of the family, including your pets. She is a compassionate practitioner dedicated to provide the most up-to-date treatment for her patients.
Dr. Fermor uses a variety of manipulative, manual therapies, and approved physiotherapies. She offers personalized care to help patients reach their needs and goals. Her objective is to get people motivated to actively engage in their care so that they can live their best lives.
---
Pamela is the newest addition at Better Life Chiropractic. She has over 20 years of experience as a massage therapist. She is a pro in multiple techniques, including prenatal and deep tissue. Pamela is filled with enthusiasm and positive energy. She will help you relax, relieve muscle pain and tension, improve blood flow, relieve pressure on nerves, and restore normal joint movement.
---
Lisa Miller has enjoyed working at Better Life Chiropractic for the last 15 years. Lisa has over 25 years of experience with medical insurance billing to help with any questions or concerns you may have. She strives to make every person who walks through our door feel welcome and comfortable. Chiropractic care has kept Lisa active and healthy so she can peruse her love of running.
---
Aggie Cousins, our new front office gal, will be helping Lisa on Monday's and Wednesdays. She has extensive experience coming from the dental field, which she was part of for over 30 years. "It is incredibly rewarding to be able to help people on their journey towards better health, while also developing meaningful relationships along the way. I strive to create positive experiences for all patients and ensure that their needs are met in every possible way. Working with patients is a passion of mine."